Who We Are
Christian Heritage School (CHS) is a Private school Satellite Program (PSP) that was established in 1991 to provide support, accountability and guidance to home educating parents in the western Inland Empire and nearby communities, including north Orange County. Our focus is serving Christian families committed to teaching their own children at home.   We are guided by a Board of Directors under the business name of Christian Heritage School, Inc.   In accordance with our biblical values, Christian Heritage School does not discriminate based on race, ethnicity or disability.
We are a recognized public charity under the IRS code 501 (c) 3 statute.  Vivian Catanese  is the  Principal/Administrator and  the school is overseen by a Board of Directors.  Julia McDivett currently serves as  our K-8 School Advisor and shares High School Advisor duties with Vivian Catanese.   Cheryl Tucker is our Office Administrator and Registrar.  Allison Van Den Oever  serves as our Communications Coordinator.
Board of Directors(as of November 2022)
Our board of directors serve for two terms at a time.  Only the officers and the members at large have voting privileges.  The Principal Director attends all meetings.
President –  Carl Catanese
Secretary – Aimee Gomory
Treasurer – Cheryl Higley
Members at Large – Scott and Karen Brummet, Lourdes Hunt, Michelle Phororo
Honorary Member – Arleen Morris
Biblical Foundation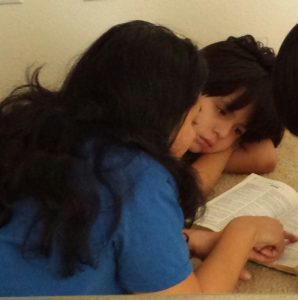 The Bible makes it clear that parents are responsible to God for their  children's training, spiritually, morally, and academically (Deuteronomy 6:6-9; Proverbs 22:6). That doesn't mean we are scripturally required to homeschool. It does, however, assign to parents the responsibility to see that their children's training in all these areas takes place and is appropriate for their child. Some parents feel called to carry out that training themselves through homeschooling. These are the parents Christian Heritage School (CHS) exists to serve.
As homeschoolers at CHS, our goal is that our children receive the best education possible while instilling in them a Christian heritage. A parent's hands-on involvement in all aspects of education offers them a greater opportunity to guide the development of their children's character, and pass along cultural heritage as well as moral and faith-based values.
Statement of Faith
We are not affiliated with any specific church. However, all member families confirm that they are in agreement with our statement of faith:
We believe in the Scriptures as the final and supreme authority in faith and life. We believe in the one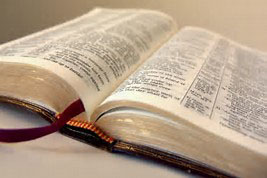 God, eternally existing in three persons: Father, Son and Holy Spirit. We believe that Jesus Christ, by offering Himself on the cross, paid the penalty for man's sin, and that we now may enter into the family of God on the basis of His shed blood. We believe in the bodily resurrection and imminent return of our Lord and Savior Jesus Christ. We believe that all who by faith receive the Lord Jesus Christ are born of the Holy Spirit and thereby become children of God.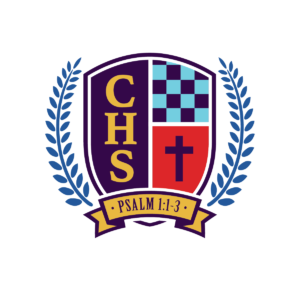 Our school verse is Psalm 1:1-3:
How blessed is the man who does not walk in the counsel of the wicked,
Nor stand in the path of sinners, Nor sit in the seat of scoffers!
But his delight is in the law of the Lord,
And in His law he meditates day and night.
And he will be like a tree firmly planted by streams of water,
Which yields its fruit in its season, And its leaf does not wither;
And in whatever he does, he prospers.