Suggestions for Families: Places to Go, Things to Do
In addition to group field trips that most homeschool groups offer, many places of interest are best explored by individual families on their own schedule. And in some cases homeschoolers can avoid crowds by visiting on weekdays when other students are in classrooms!
Some of the activities or locales listed here are field trip type places; some are groups to consider joining. All are things our homeschoolers have done in the past and found to be fun, educational or possibly unusual, but enjoyed. Keep your eyes and ears open – there are SO many more places to go and things to do! If you find a great place that should be added to this list, be sure to let us know.
• Aquarium of the Pacific (Discounted Homeschool Days – in Long Beach)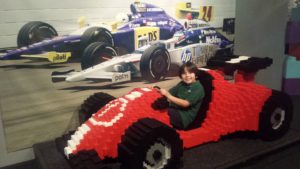 • CAT Corona (Christian Arts & Theater)
• Corona Symphony Orchestra (Especially watch for family concerts and conservatory)
• Gold Leaf Theatre (Community Theater – watch for children's classes)
• Hidden Valley Nature Center (Along the Santa Ana River in Norco)
• Homeschool Family Camps at Hartland Christian Camp (Possibly the longest running homeschool family camp in California – in the beautiful Sierras)
• Homeschool Fair (Annually on Memorial Day)
• La Brea Tar Pits / Pages Museum (In L.A. – Free homeschool days)
• LifeHouse Theater (A favorite community theater – always with Christian emphasis)
• Mountain Skies Astronomical Society (Lake Arrowhead)
• Natural History Museum (In L.A. – Free homeschool days)
• Oak Canyon Nature Center (Tucked away in Anaheim Hills)
• Orange Empire Railroad Museum (In Perris)
• Pilgrim Place Festival (Annually second weekend in November)
• Six Flags Read to Succeed Program (Note: watch for program launch in late fall yearly; read books, earn Magic Mountain passes)
• Vocademy (A makerspace in Riverside for all ages)
• World View Academy (Christian student leadership camps)
• Young Eagles Free Flights (Intro to piloting airplanes)
And if you are in San Diego, here are some places to visit (besides Sea World or the Zoo):
• Balboa Park Museums (Many museums, watch for free days; nice hands-on area at Reuben H. Fleet Space Museum)
• Birch Aquarium (San Diego/La Jolla – Small, hands-on place)
• Cabrillo National Monument, Point Loma Lighthouse, Tide Pools
• Killer Pizza from Mars (Great pizza in a fun environment on your way home)
Be sure to search online for Free Museums in Los Angeles (or San Diego or any other city!) to find other wonderful opportunities for family fun and education.
Three online sites to look for ideas:
And a book, frequently updated, that is a comprehensive guide through Los Angeles, Orange, San Bernardino, San Diego, and Ventura Counties (plus Big Bear and Palm Springs!). With more than 1,000 entries, you will never run out of family field trip ideas:
So many places to go, so little time! Enjoy!